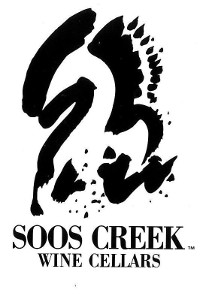 April 1, 2018
Dear Friends,
2015 was a special vintage for several reasons. We scaled back production from a record 2,500 cases in 2014 to a level that is more in line with what we can handle at this stage of our lives. It was the hottest year on record in the vineyards that we feared would be too hot for growing the best wine grapes. But it was, in fact, our favorite vintage since 1999. We picked early enough to make balanced wines and the berries were as small as in 1999 yielding very dark color and concentrated flavors.
Because the grapes were so exceptional, we made our first reserve-style wine since 1999, Ciel du Cheval Vineyard Vieilles Vignes (Old Vines). It is 95% Cabernet Sauvignon and 5% Merlot and production was very limited.
Our regular bottling of Ciel du Cheval Vineyard is a tour de force Bordeaux blend comprised of 57% Cabernet Sauvignon, 23% Merlot, and 20% Cabernet Franc.
The Artist Series is 56% Cabernet Sauvignon, 40% Cabernet Franc, and 4% Merlot. The label is graced with the stunningly beautiful lithograph by Seattle artist, Tony Angel, shown at the top of this page.
This year's Sundance is a delicious Bordeaux blend of 43% Merlot, 40% Cab, and 17% Cab Franc.
Because we produced fewer wines in 2015, we decided to hold back some of our 2014 wines from our distributors to make available as library wines. They will be for sale at our open house and both vintages are available through our website shopping cart.
We look forward to seeing you at the tasting party!
This year's tasting party will be Saturday, April 28th, noon to 5:30 p.m. for members of our mailing list. We are again offering a progressive case discount of up to 20%. Please see details on the order form. If you choose to pick up your order at our open house, please indicate that in your order and we will manually reduce the price for the cost of the shipping. If you would like us to ship your wine, we will do so as soon as weather permits. Of course, you can also wait to place your order after tasting samples at our tasting party.
The tasting will, once again, include complimentary food by Cecile. She will also provide a limited number of sweet treats for sale, the cost ranging from $1.00 to $3.00 each. Cash only, please, on the treats; thank you!
Fortunately, photographer, Steve Beckley, will be back to take those fantastic pictures of all of you! "Smile!"
Dave & Cecile Larsen
24012 172nd Ave. S.E. Kent, WA 98042 ph. 253-631-8775