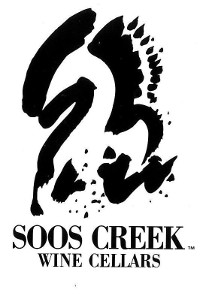 April 1, 2019
Dear Friends,
We are happy to announce the release of our 2016 wines and invite you to taste them all during our annual tasting party.
Wines from most vintages often have one or more defining attributes that are shared across all the Washington State appellations; for 2016 it was softer tannins and delicious flavors. This means that our 2016 wines will be ready to drink sooner and showing well in time for this year's open house. Conversely, 2015 was a vintage of more tannic wines that needed extra time to shine. Since our 2015 wines are drinking much better now, we will pour them again at this year's tasting party. You will receive tickets for six tastes but be able to purchase additional tickets from Andrew.
We haven't forgotten about the glitches during last year's open house, e.g. our brand-new printer running out of ink, and promise that you will have a better experience this year.
This year's tasting party will be Saturday, April 27th, noon to 5:30 p.m. for members of our mailing list. If you would like to bring a friend, please let us know in advance.
One wine that I would like to recommend you taste and buy is a new one from the Slide Mountain Vineyard. It is a blend of 60% Cabernet Franc and 40% Merlot that has very good density and a plush texture. Sadly, this may be the only vintage, because of a change in vineyard ownership.
We are again offering a progressive case discount of up to 20%. Please see details on the order form. If you choose to pick up your order at the open house, please indicate that on your order and we will refund the cost of shipping. If you would like us to ship your wine, we will do so as soon as weather permits. Of course, you can wait to place your order after tasting samples at our tasting party.
To place an order, you can use the below link to our shopping cart or print a copy of the below order form.
The event will once again include complementary food by Cecile. She will also provide a limited number of treats for sale ranging from $1 to $3. Cash only please for the treats, thank you!
Professional photographer, Steve Beckley, will be coming from California. Feel free to ask him to take your picture.
We look forward to seeing you at the tasting party!
To your health!
Dave & Cecile Larsen
24012 172nd Ave. S.E. Kent, WA 98042 ph. 253-631-8775